People have been shouting from the rooftops that Confluence 4 has finally arrived. Despite all the hype, it's a cracking release. I'm not going to list all the features here, as you can find them elsewhere. However I will mention one...
The new editor
Simply put, it's fast, slick and gorgeous looking. It works better than any online editor I've used elsewhere. It is a design that would make Antoine de Saint-Exupéry proud.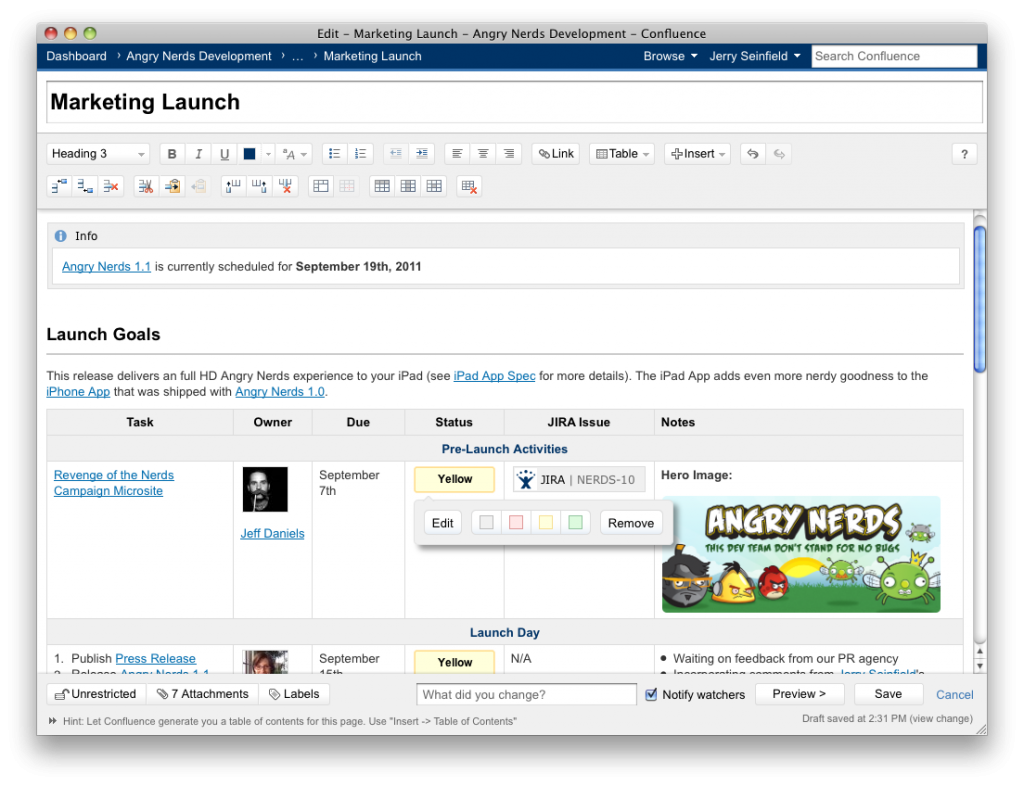 Wiki markup is dead
Past experience shows that people's fondness of wiki markup is somewhat akin to that of Marmite. So it seems quite a bold step to ditch this aspect of the editor for something completely new.
Long live wiki markup
The good news is that behind the scenes, wiki markup is alive and well — all the new editor's great keyboard shortcuts are based off of the syntax that many people know so well.
The final irony being that wiki markup haters may just start using wiki markup in their "faster, richer, simpler" editing experience.
Now, see what I mean: