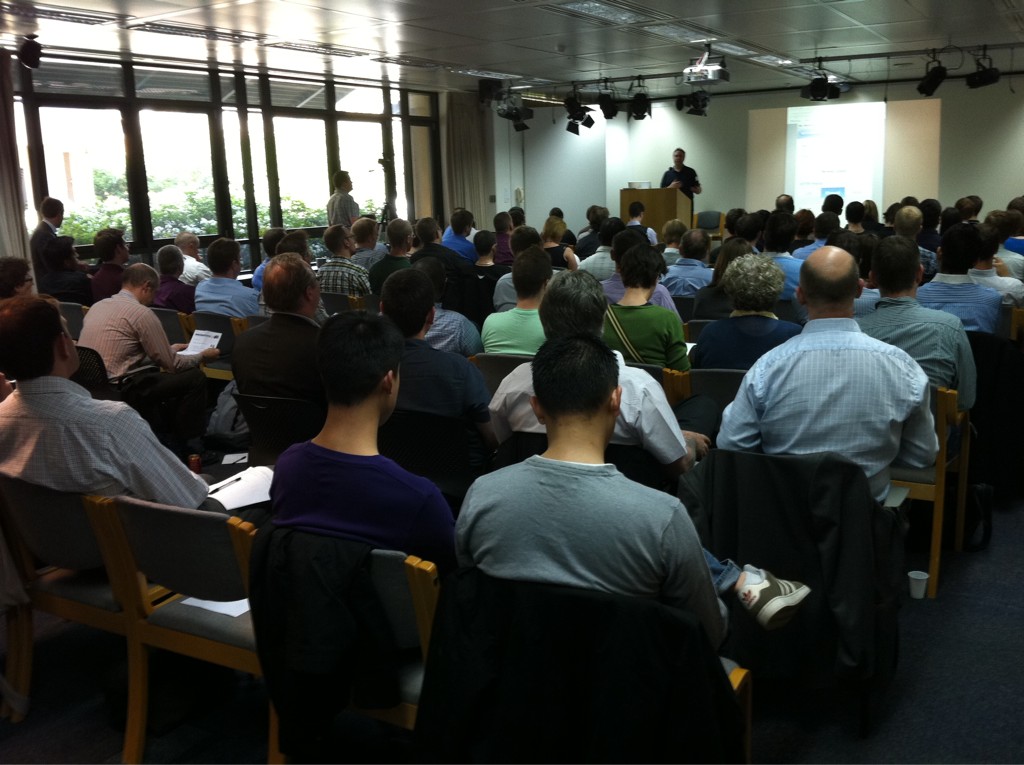 Last Tuesday, I went down to the National Archives at Kew, attended the London Atlassian User Group and presented a talk on "Confluence and Analytics".
In the morning there was a meet up with Atlassian plugin developers from all over northern Europe. We discussed amongst other things Adaptavist's new plugin licensing system and Active Objects - a database independent sandboxed ORM plugin for all Atlassian products.
The afternoon was dedicated to the main user group event. There were over 150 people in attendance. Introduced by Guy Fraser from Adaptavist, the meeting quickly split into a user and a technical track. I stayed in the user track which consisted on a series of user case studies from organisations as diverse as the National Archives (our hosts), Steve Sinnott Foundation, Risk and Safety Plus and NYL Line. These were punctuated by plugin demonstrations from RefinedWiki, K15t Software and my own talk representing AppFusions.
Slide from my talk are available here...
After all that talking, we adjourned to the Kew Gardens Hotel for continued discussion and some welcome refreshments on such a sunny spring day. It was a great opportunity to meet up with such a large group of developers and end users.